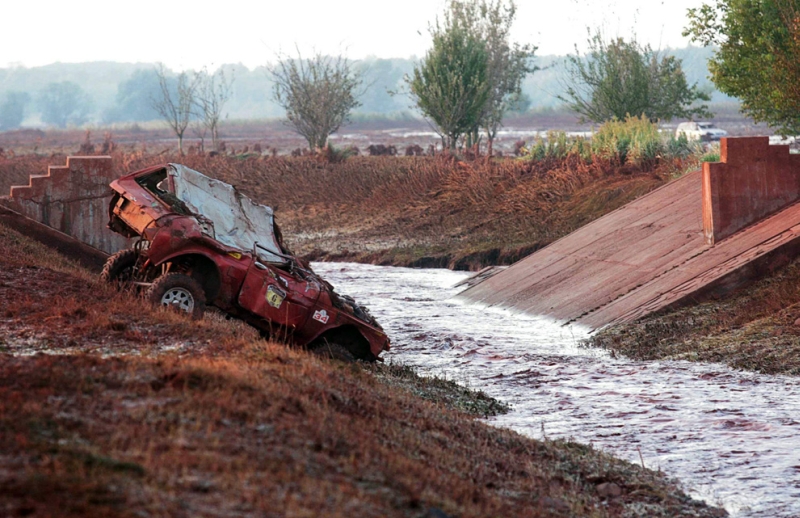 HUNGARY-ACCIDENT-CHEMICAL 2010-10-04, Kolontar: A crashed off-road vehicle is seen at the banks of the Torna stream in the of village of Kolontar, around 150kms southwest of Budapest on October 4, 2010. One person died and 60 were injured in western Hungary when a reservoir of residue from aluminium production broke and flooded two nearby villages with toxic red mud, authorities said today. AFP PHOTO / INDEX ATTILA NAGY
Just for the record: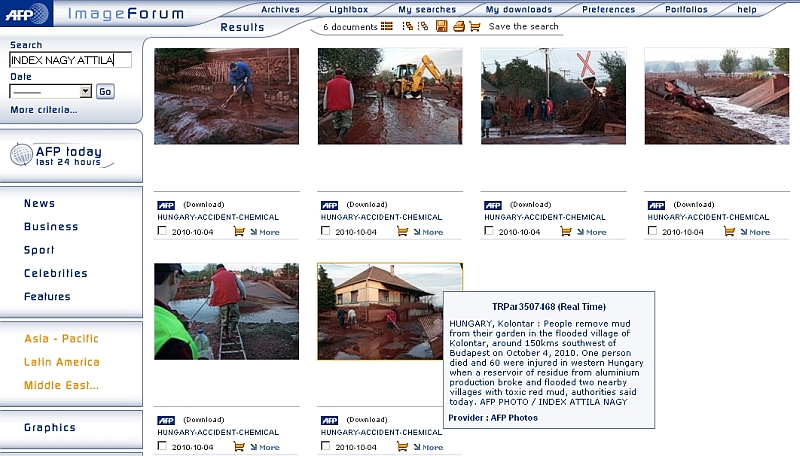 A hozzászólások a vonatkozó jogszabályok értelmében felhasználói tartalomnak minősülnek, értük a szolgáltatás technikai üzemeltetője semmilyen felelősséget nem vállal, azokat nem ellenőrzi. Kifogás esetén forduljon a blog szerkesztőjéhez. Részletek a Felhasználási feltételekben.